East Asia Management University (EAMU)is a private international university established in 2019 with a city campus in Phnom Penh, Cambodia. It is one of East Asia Education Group (EAEG) educational institutions which operates across the ASEAN, India and China region, anchored by its ­flagship, the highly acclaimed East Asia Institute of Management (EAIM) in Singapore.
Since its inception in 2002, EAIM (previously aka East Asia School of Business) has worked in collaborative partnership with well-established and good ranking UK universities, producing well over 6,800 degree graduates. These degrees awarded are validated and accredited by our UK university partners and registered and approved by the Ministry of Education (MOE) Singapore, a strong testimony of its rigorous academic standard and quality education. Over 200 of these graduates are Cambodians and recipients of the prestigious PENSS (Prime Minister Hun Sen– EASB National Scholarship Scheme) or ECOMS (EASB-Cambodia Overseas Merit) Scholarship Scheme. 77% of these graduates achieved First Class Honours receiving degree certificates from our partner universities.
Today, we are very proud and happy that East Asia Management University as a full-fl­edged international university in Phnom Penh can replicate and extend these good works we had accomplished in Singapore. With a physical presence, we shall seek to do more for the benefits of increasing Cambodians and this nation's human capital developments. Cambodians who aspire to study in a quality Higher education institution (HEI), and receive a degree education of international standing can now enrol with EAMU without having to venture overseas. EAMU shall offer degree courses at both under- and post-graduate levels to meet the growing needs of Cambodia's fast-growing economy as well as cater to individual's career aspirations. Students will have different options to study their 4 years Bachelor degree – completely at EAMU campus or part of it at EAIM Singapore or our UK partners. Our inaugural Bachelor intake had commenced in 2021 with degree courses first in Business and Management related disciplines.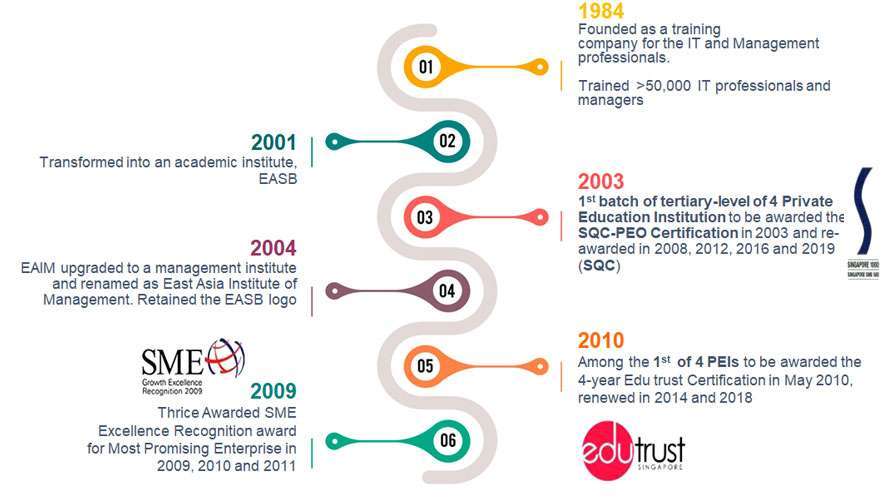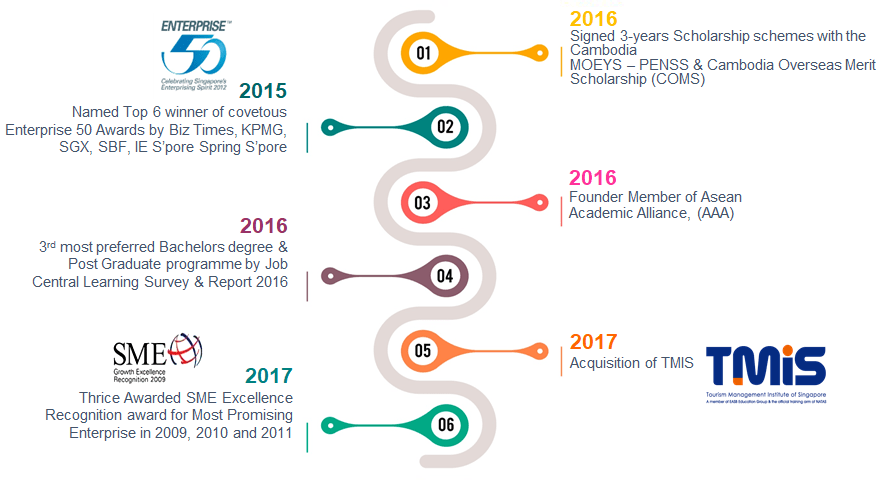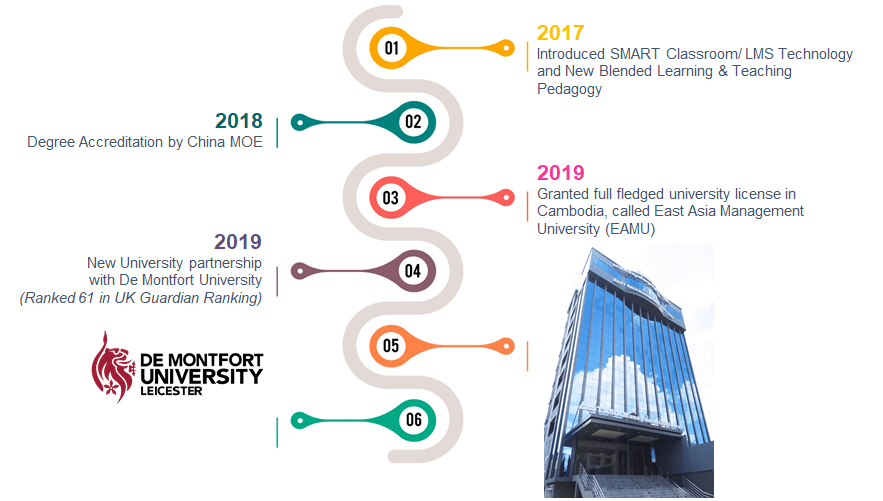 Additional Bachelor courses in other important disciplines – Arts, Law, Education, Social sciences, Computing and Engineering will follow suit in coming years. In addition, our innovative MBA program already approved by MoEYS is planned for delivery in 2023 with an international faculty.
Moving forward, EAMU aims to be a university of choice, recognised for her global approach to Higher education; and delivering degree programs and professional courses recognised for producing employment ready graduates.