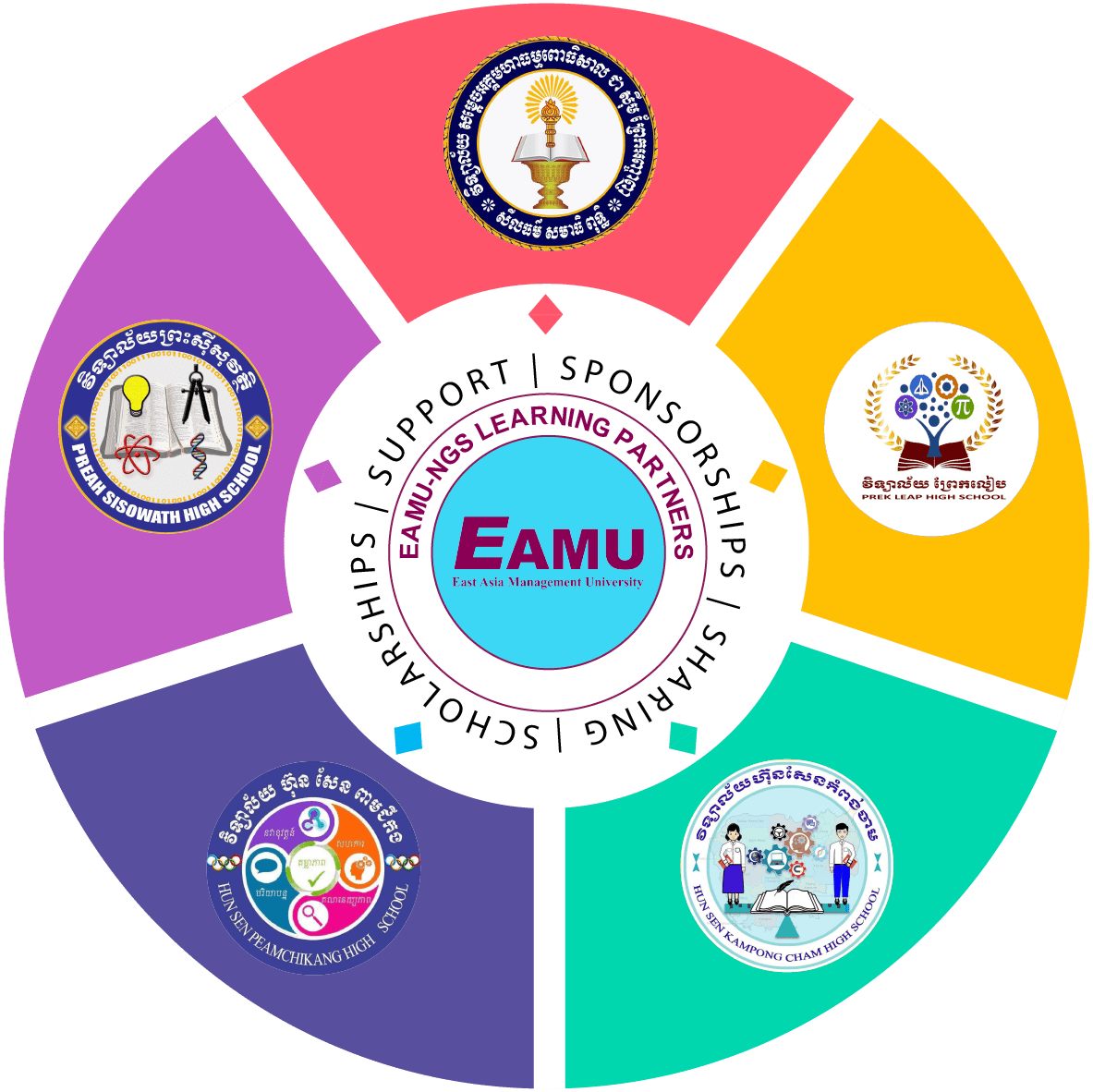 The EAMU-NGS Learning Partnership initiative is initiated between East Asia Management University and the current 5 NGS High Schools in Phnom Penh and Kampong Cham to support the students to gain quality education. These NGS are: (1) Preah Sisowath New Generation School, (2) Hun Sen Peamchikang New Generation High School, (3) Hun Sen Kampong Cham New Generation High School, (4) Prek Anchanh New Generation High School and (5) Prek Leap High School.
This partnership arrangement will be carried out over a 5 years period, and to cover 4 broad areas, namely:
Scholarships

Sponsorships

Support

Sharing
EAMU-NGS Learning Partnership Initiative 2023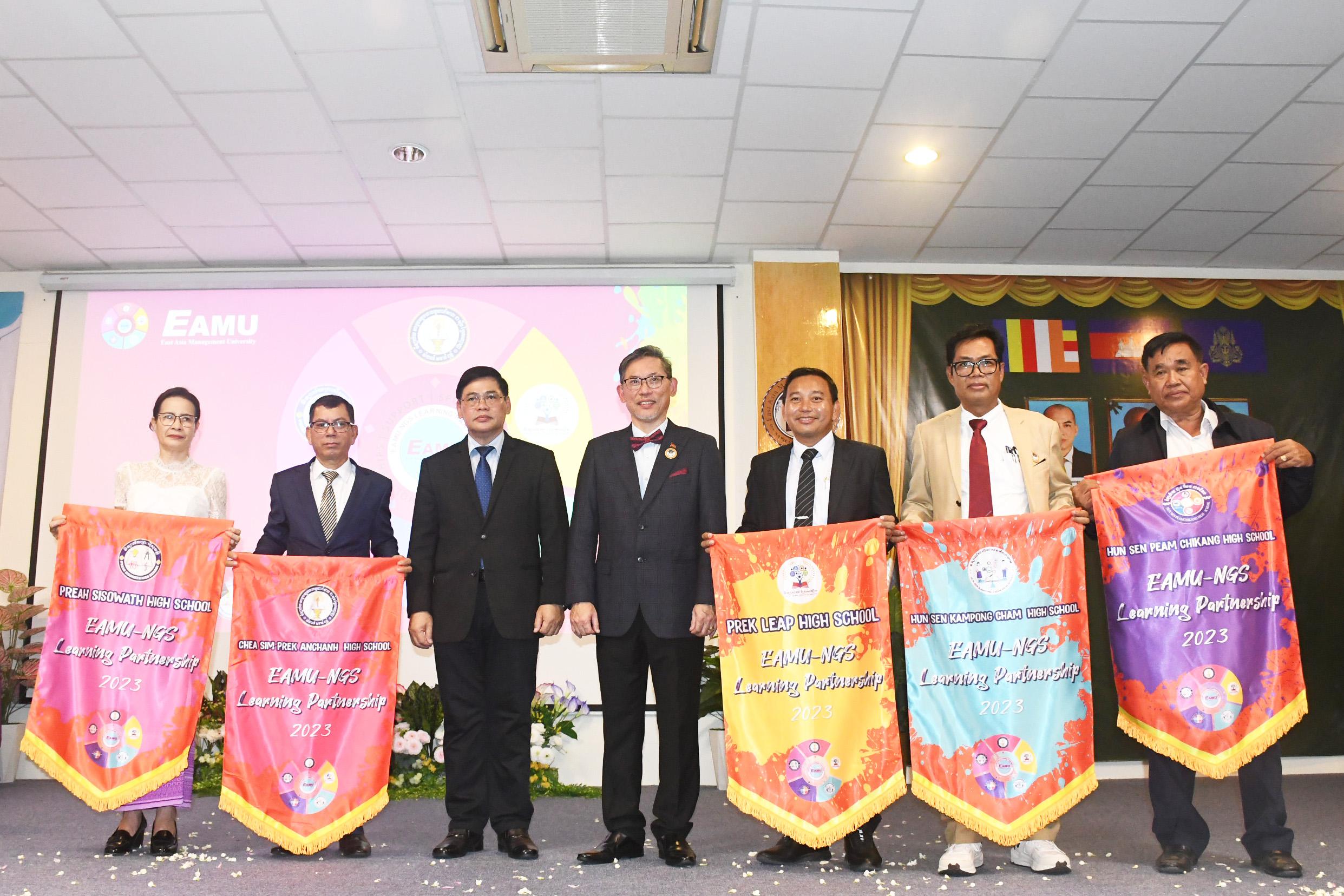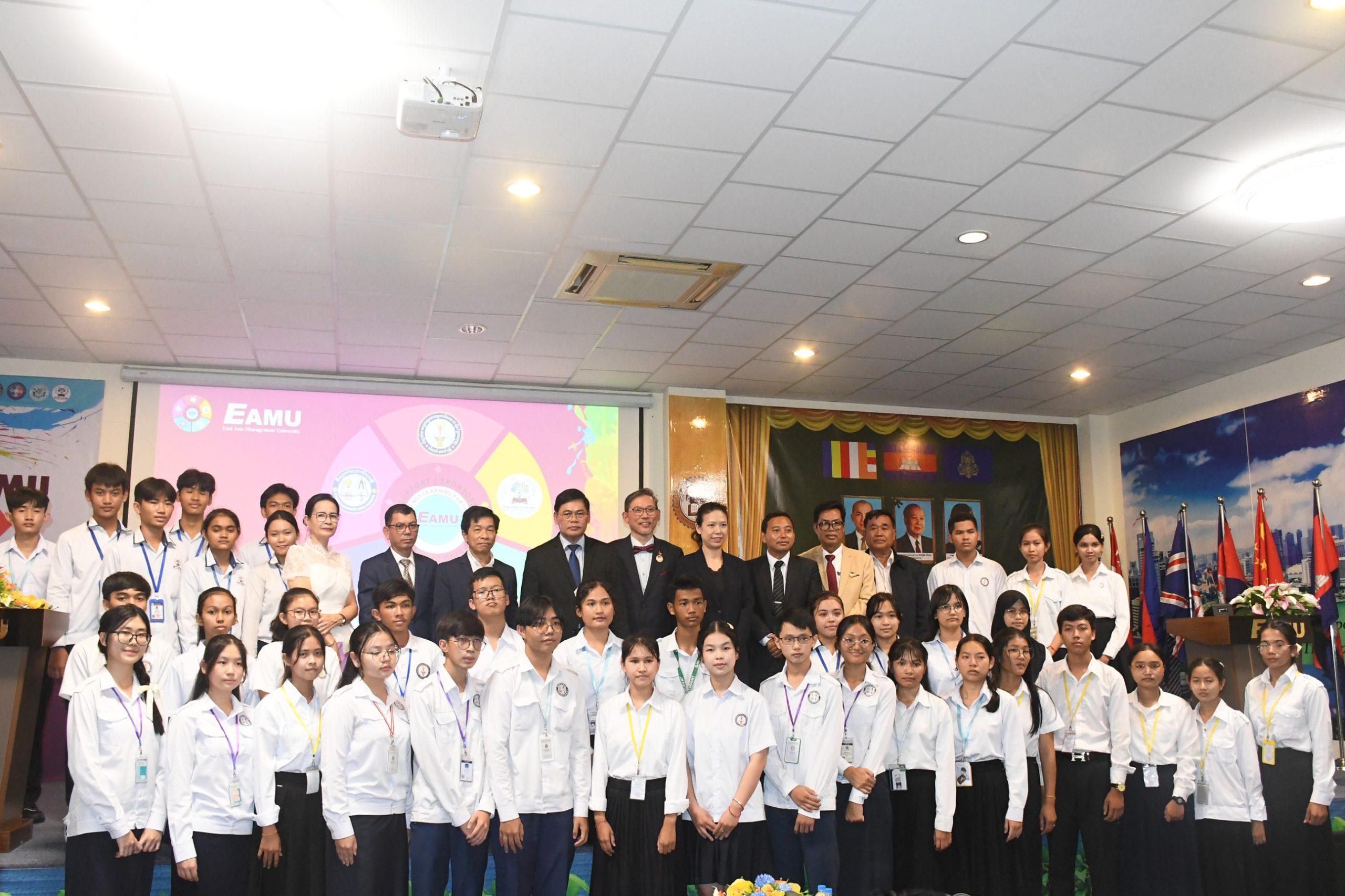 Start your journey with EAMU today.
Contact us for more information.
English Preparatoty Class
Business Information System
Logistic and Supply Chain